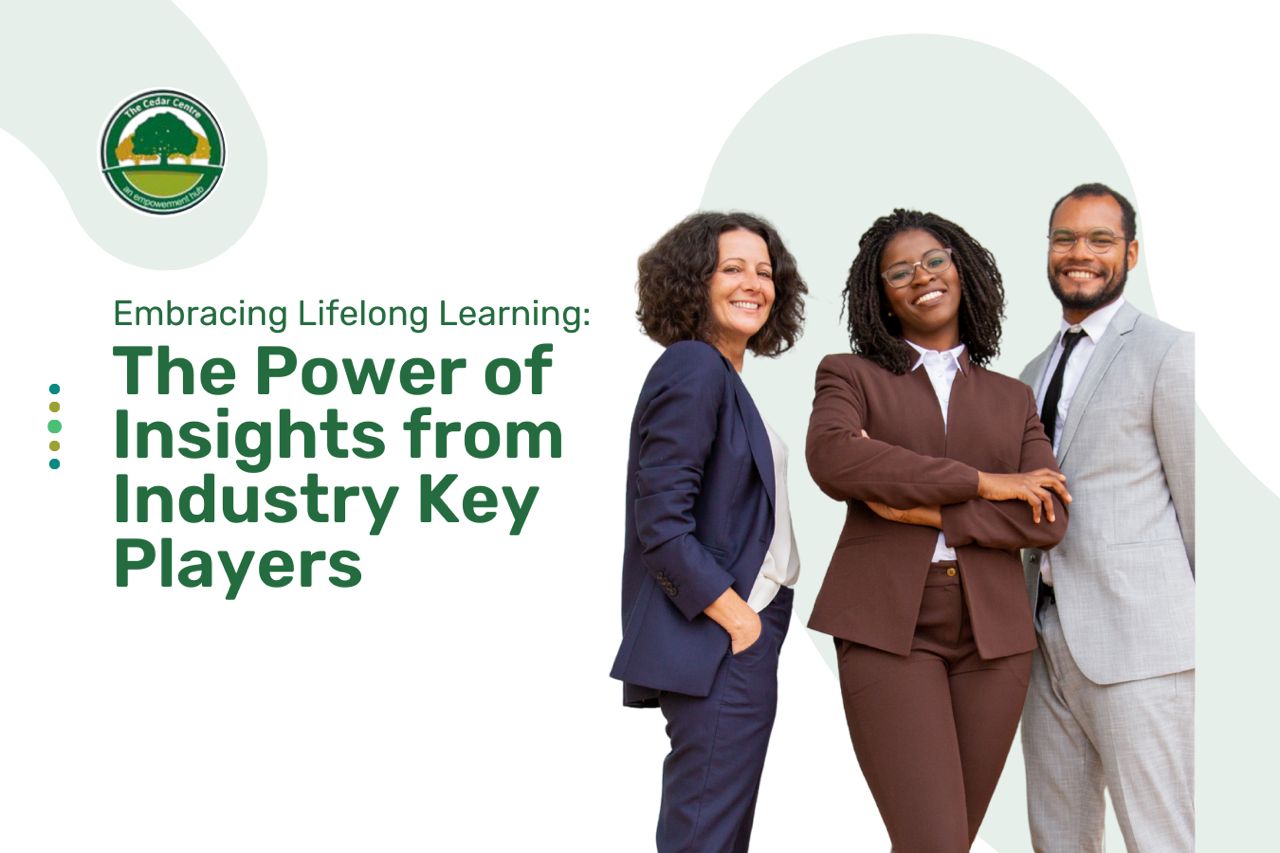 Embracing Lifelong Learning: The Power of Insights from Industry Key Players
One aspect of the professional world's constantly-changing environment never changes: the significance of lifelong learning. Still, not all education is created equal. Taking inspiration from influential people in your field is a great way to stay ahead of the curve and stay current. We'll discuss the importance of continuous education in this blog post and the ways that learning from business executives may revolutionize your work.
In an era where technology and industries evolve at breakneck speed, skills and knowledge can become outdated in the blink of an eye. Continuous learning ensures that you remain relevant, adaptable, and capable of thriving in the ever-changing professional landscape. Industry key players often possess a wealth of experience and expertise that can't be found in textbooks or conventional educational programs. Learning from their experiences can provide invaluable insights and a shortcut to understanding what works and what doesn't.
Also, engaging with industry leaders and experts can lead to valuable connections and networking opportunities. Building relationships with these key players can open doors to collaborations, mentorship, and even job offers. Keeping pace with industry trends is crucial. Key players are often at the forefront of these trends, and learning from them can help you anticipate changes and position yourself strategically.
Moreover, Industry leaders often set the bar for innovation and ground-breaking ideas. Learning from them can spark your creativity and inspire new ways of thinking and problem-solving. Theoretical knowledge is vital, but practical, real-world insights are equally important. Key players in your industry can provide practical advice and examples that you can apply directly to your work. Being well-informed and learning from industry experts can boost your confidence and credibility. When you speak, write, or present with authority, it reflects positively on your professional image.
In addition, continuous learning fosters professional growth. It equips you with the tools and knowledge needed to advance in your career, take on new challenges, and earn promotions. Learning from industry experts sharpens your problem-solving skills. You'll be better equipped to handle complex challenges and navigate the intricacies of your field.
Dr. Ibilola Amao, Principal Consultant, Lonadek Global Services is a Fellow of the Institute of Directors, Energy Institute (EI) UK, Nigeria Academy of Engineering, and Nigerian Society of Engineers. She is an EI International Energy Week Board Member a member of the panel of judges for the Royal Academy of Engineering UK Africa Prize, as well as the EI Annual Awards. Ibilola is a Co-Founder of the Women In Energy Network (WIEN), a council member of WEConnet International, Nigeria, and provides Engineering Technology Expertise on boards.
She is a 2021 WEConnect Rise To The Challenge Engineering Sector Awardee, 2020 C3E International Energy Women of Distinction Awardee, Forbes Rising Star 2019, Vital Voices VV100 Fellow, an International Women Entrepreneurial Challenge (IWEC) Awardee and a 2016 Energy Institute Champion. She mentors STEMpreneurs and TECHpreneurs. As a Vital Voices VV GROW, VV100, GAP 2017 fellow and WeConnect International certified member she is involved in Girls in STEM and Women in Entrepreneurship activities with WimBiz. Great achievements, right?
Come and tap from her well of knowledge at the webinar, organized by Savvitas World Business Women. It is a webinar that brings together women in business, global leaders etc. discussing opportunities for women in business and impacting global policy. The Webinar will be held on 18th October 2023, from 03:00 PM to 04:00 PM (WAT). Be a part of this exclusive webinar and get insights into present and future trends.
The Cedar Stem and Entrepreneurship Hub was established to provide techpreneurs, stempreneurs, and business owners with the information and practical skills they need to navigate challenging times. Staying up-to-date with trends is a necessity for career growth and success and here at the hub, we pay close attention to industry trends and channel our energy towards that direction to ensure that entrepreneurs possess the knowledge they need to thrive in the evolving landscape of business. By partnering with exceptional companies and individuals, the Hub has carried out various Human capital development programmes and are still on that track.