Our Journey with HCDI Initiatives
Microsoft, LinkedIn and Github Digital Skills Initiative
The Cedar STEM and Entrepreneurship Hub (CSEH) partners with Microsoft and its subsidiaries; LinkedIn and Github to launch a digital empowerment initiative to empower 45,000 young Africans with digital skills to access jobs of the future, work digitally, remotely & virtually to earn foreign exchange from anywhere in the world. Due to the effect of COVID-19 pandemic, many have lost their jobs as organizations moved digital. Never before has automation been more prevalent and the world more connected, which is increasingly one major step needed to foster economic recovery and improve access to new jobs and opportunities for African youths all over the world. And one of the keys to a genuinely inclusive recovery is programmes to provide easier access to digital skills for youth, including adults, women and girls, and people hardest hit by job losses, including those with lower incomes, women, and underrepresented minorities. We are currently digitally upskilling over 10,000 African talents in Nigeria, Africa and Diaspora under this project.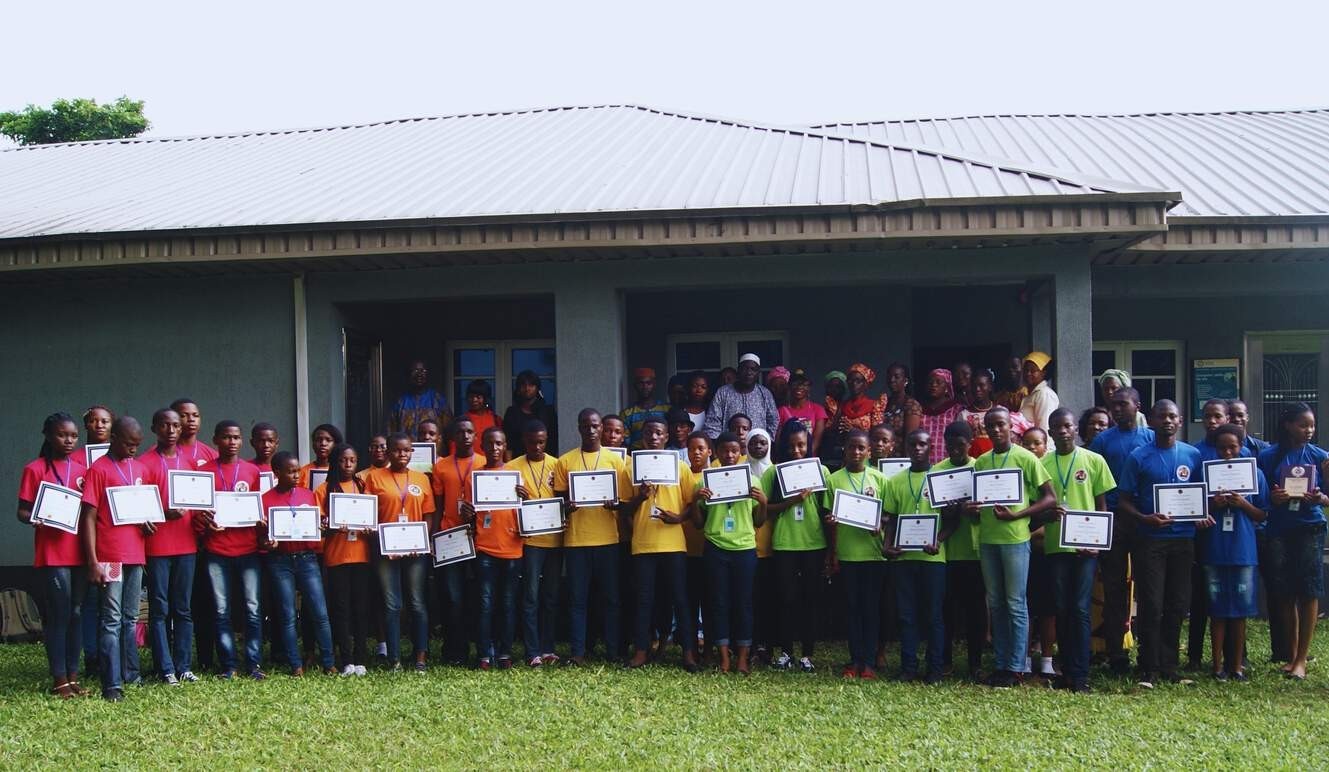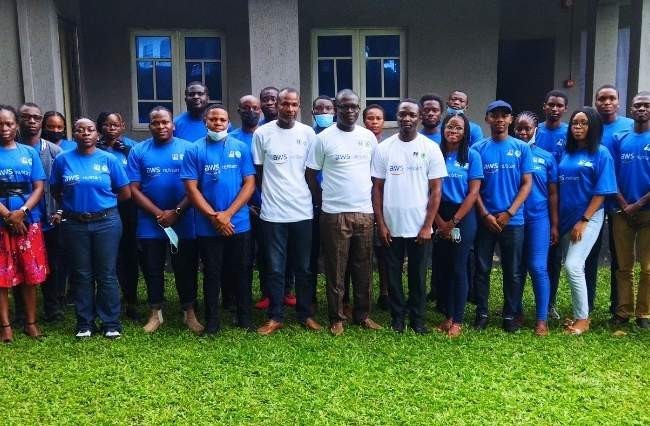 Empowerment Programmes and Digital Skills Initiative
The CSEH partnering with Youth Empowerment and Restoration Initiative (YERI) under her Social Impact Initiatives have empowered over 100,000 Science, Technology, Engineering and Mathematics (STEM) Talents and 5000 Engineers. We have hosted 31 Career Counseling workshops in Lagos, Port Harcourt, Abuja and virtually; 15 summer camps in Lagos; Shell Women's Network Career Day in Lagos; World Skills & Science Day in Lagos; 2 Offshore West Africa Youth Empowerment programmes in Lagos; Girls in STEM programmes; Waste to Wealth Hackathon (with participants from China, Benin Republic, Nigeria, Kenya, Ghana, Malaysia, Uganda, Eswatini, Zimbabwe, Sweden, India, Sierra Leone, Cote d'Ivoire, Cameroon, Portugal, Germany, United States of America and the United Kingdom); Parent-Teacher Webinar (with participants from Nigeria, South Africa, UK and the Philippines); Essay Competition and 1 Jigsaw Puzzle Competition.
Amazon Web Service Re/Start Program
As companies are migrating to adopt cloud services for efficiency in their businesses, there are increasing demands for experts with knowledge and skills in cloud computing. Consequently, this is creating job opportunities for the youth. The Amazon Web Service Re/Start Program targets to upskill Nigerian youth with training that is work focused. Lonadek's Global Services signed partnership with Amazon as the major collaborating organisation in Nigeria and is partnering with the CSEH to commence training for young Nigerians on September 1, 2021 to be delivered in cohorts. The program is run by the Cedar STEM and Entrepreneurship Hub (CSEH) to train Nigerians toward securing employment in cloud computing services. Amazon Web Services re/Start Program is a full-time, hands-on labs, skill development program where learners gain the skills they need for an entry-level cloud role. After they graduate, Lonadek will connect them with employers and help move them into a new working life. The program covers training, international certification, internship placement and work placement. This will help to increase employment, income generation and economic growth.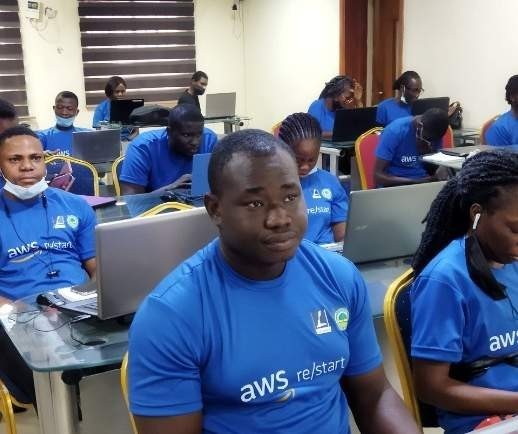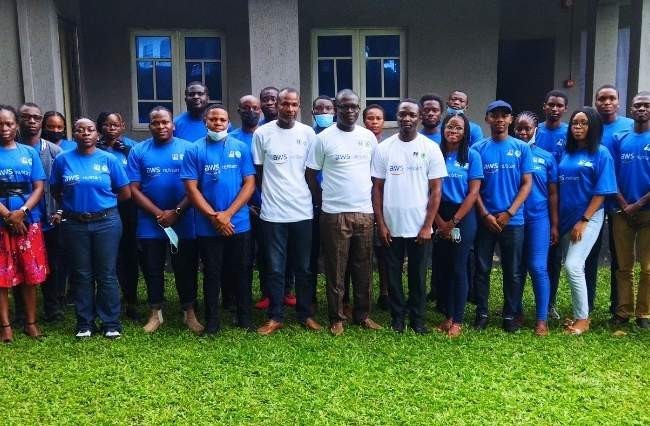 Waste to Wealth (W2W) Initiative
The Waste to Wealth (W2W) Initiative provides a platform for the young talents and people of interest in Science, Technology, Engineering and Mathematics (STEM) to bring solutions that will improve the environment. Our W2W project aims to build a culture of sustainable waste management (gathering, sorting and processing whilst sensitizing youth and students on how they can gain alternative means of income, while keeping their environment clean. Under the W2W Initiative, selected youth will be trained with the right ideas and foresight in converting wastes into products. In doing this, they will contribute to creating jobs and income for themselves, reduce the carbon footprint of their respective states and improve the environmental condition of the country as we empower them to unlock multiple SDGs 9 & 13 through the climate action lens in line with sustainable environment.
Career Counselling and Industry Awareness Workshops
The Career Counseling, Industry Awareness and Empowerment workshop was set-up to help students understand the requisite skill set for various job functions through presentations by industry professionals, documentaries etc. They get to learn about career paths and related courses. Several workshops of this kind have held virtually and physically in Lagos, Abuja and Port Harcourt.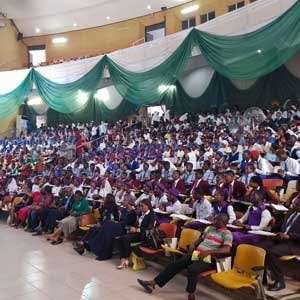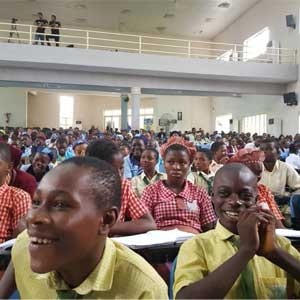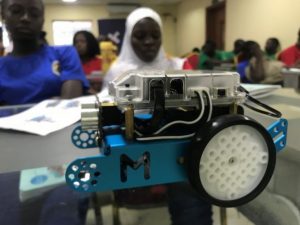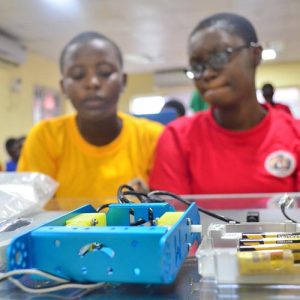 IBM - Analytics, Block chain, Mobile-App & Gaming/Cartoon
This provides a unique academic roadmap for faculty members and students, preparing them to succeed in demanding positions unique to the market. Participants are trained is Data analytics, cloud computing, Artificial intelligence etc.
Girls in STEM after School Programme
The low participation of girls and women in STEM fields can be observed at all levels of education, with the likelihood for female participation to decrease as the level of education rises. This is mirrored in the labour market where there are few women in STEM related careers, and women are largely absent in higher level managerial and decision-making positions. This event is targeted at challenging, mentoring and empowering the girl-child to become global leaders in STEM.
The Girls in STEM Initiative is a social impact and sustainability initiative with its full focus on creating an atmosphere where young women and young girls are brought together and exposed to hands-on learning, thereby helping them build skills in digital literacy, STEM, leadership, and entrepreneurship as well as mentoring. This project, in line with the Sustainable Development Goals (SDGs), Quality Education and Gender Equality, is committed to empowering secondary school girls (ages 13 – 17) to take up Science-based subjects and choose STEM fields like Mobile Application, Website Development, Coding, Renewable Energy, Data Analytics, Robotics, Gaming, and 3D Animation etc. and so on as a future career in manufacturing and other STEM related companies which are already male dominated. It will also increase the number of young girls and women who are actively involved in STEM by also coaching and mentoring of girls by women.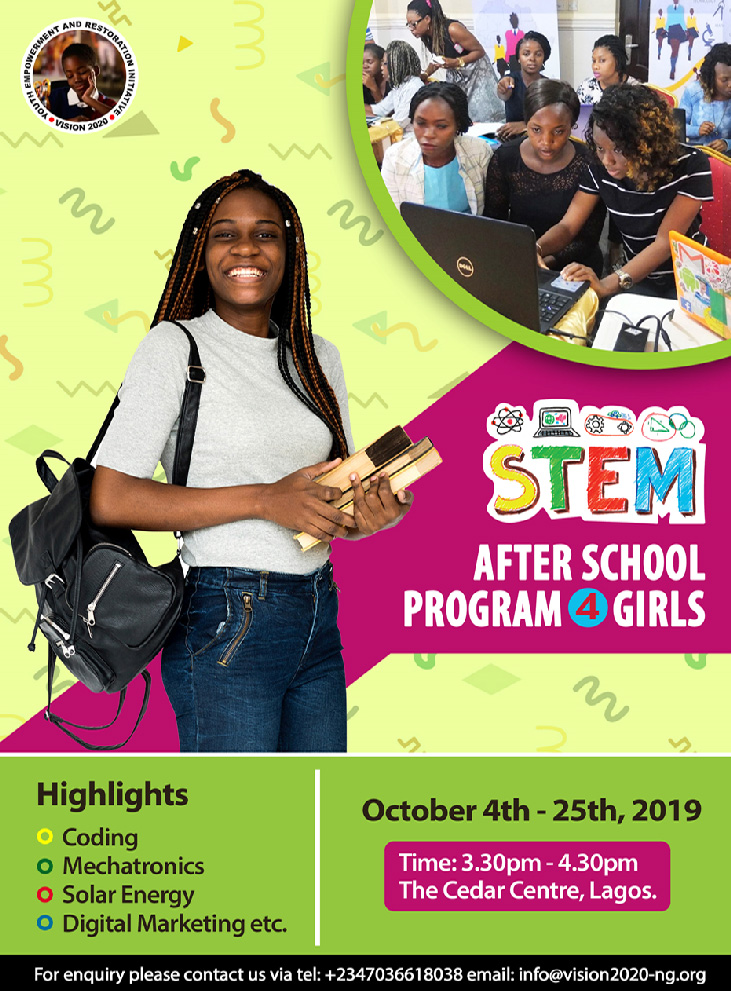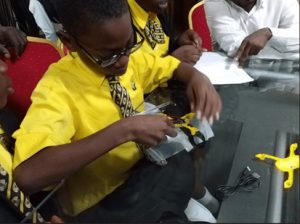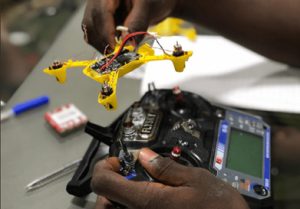 The Drone Technology Workshop
The Nigerian Youth Drone Academy Workshop, a project birthed from the joint collaboration between the US Consulate General, Lagos and the US-based Global Air Drone Academy, and this session for teenagers and students of public and private schools in Lagos State was hosted by the Cedar STEM & Entrepreneurship Hub of Lonadek on Monday.
It exposed the students to the many potentials drone technology offers and the workings of the drone; helping them get conversant with it and removing the initial shyness and fear which sometimes comes with exposure to new technology.
The low participation of girls and women in STEM fields can be observed at all levels of education, with the likelihood for female participation to decrease as the level of education rises. This is mirrored in the labor market where there are few women in STEM related careers, and women are largely absent in higher level managerial and decision-making positions. However, gender differences in STEM starts with the performance of secondary school students in STEM-related subjects such as mathematics and science. To this end, We work tirelessly to involve and encourage more girls in STEM through our various programmes, one of which is the 'Girls in STEM Day out'